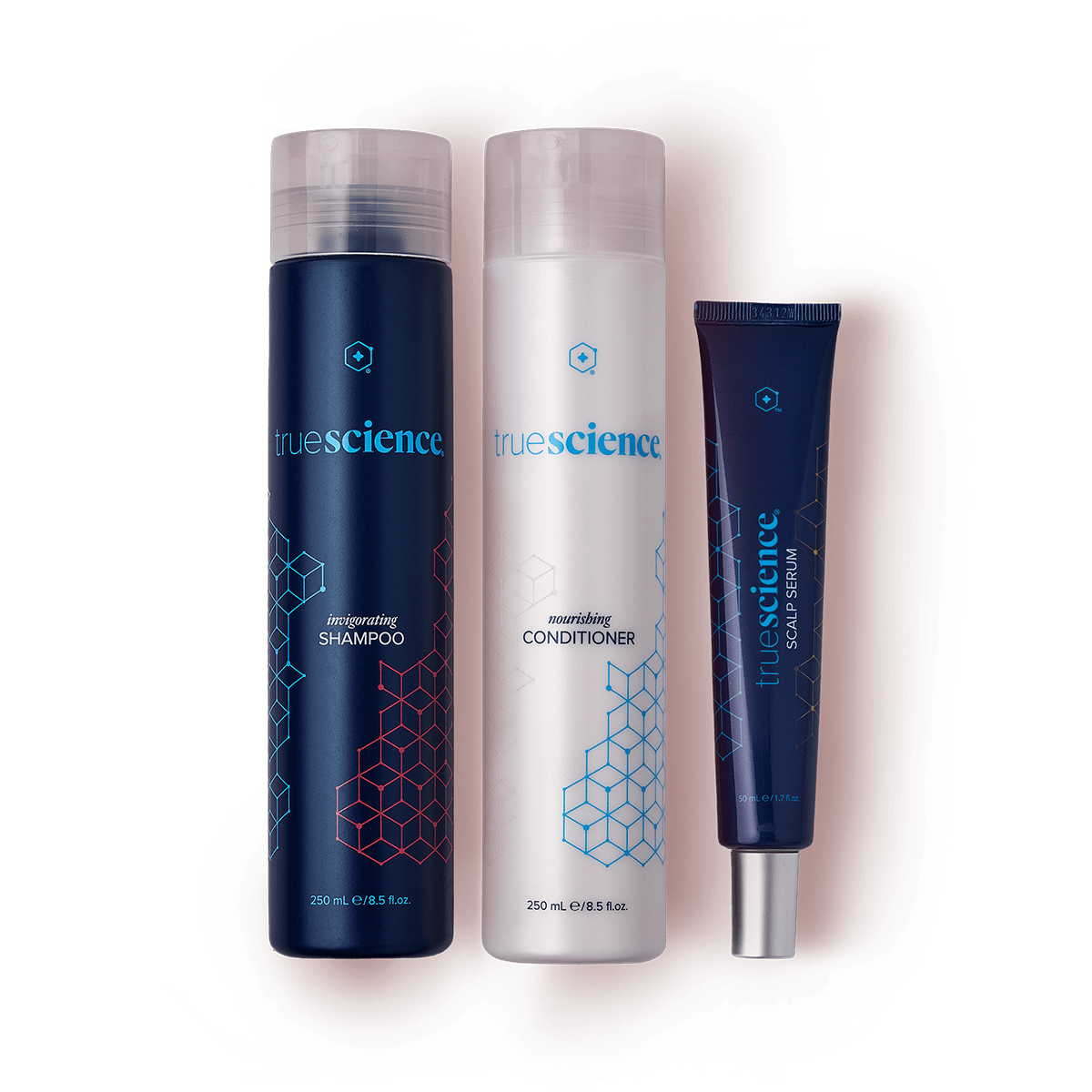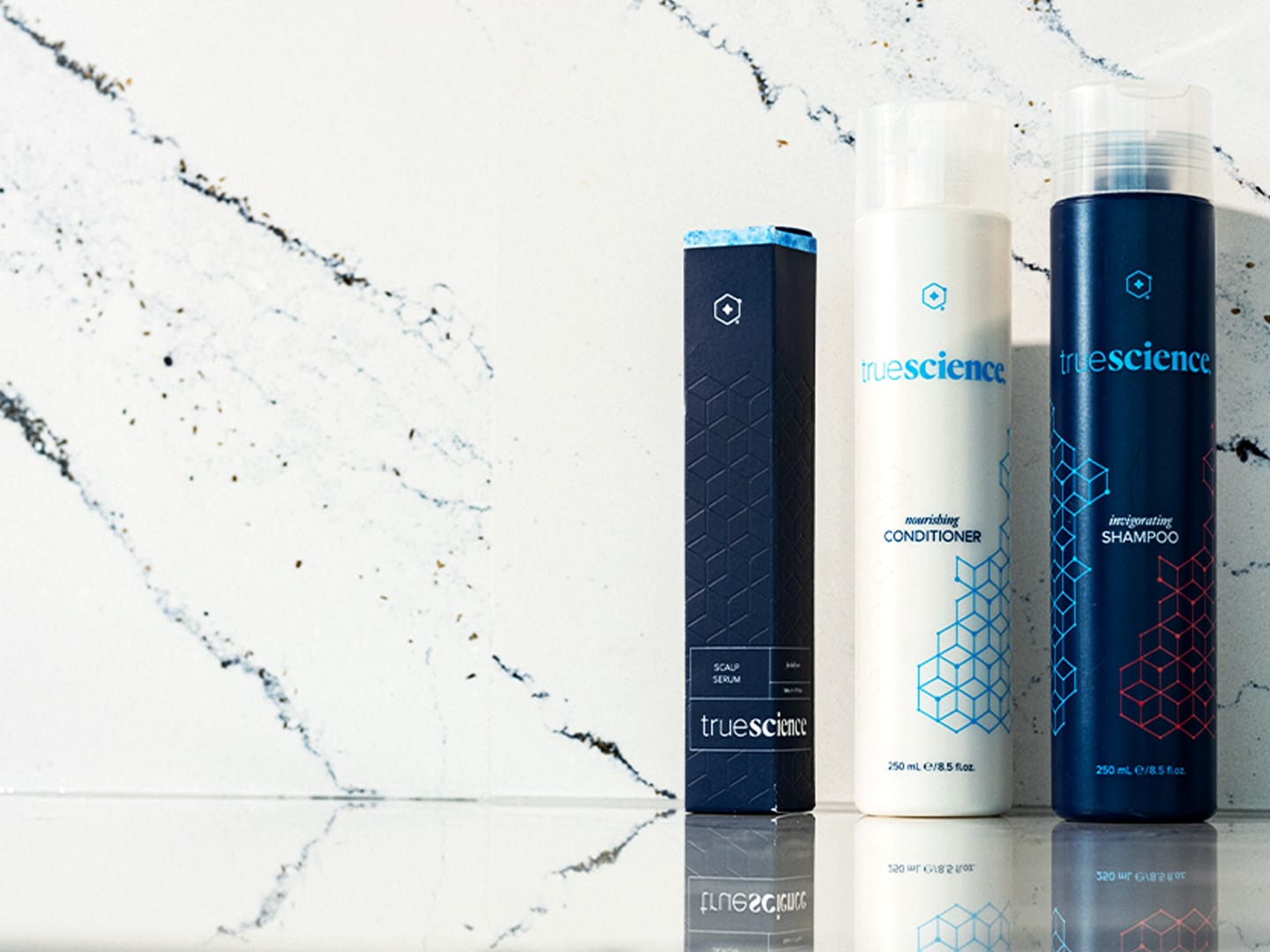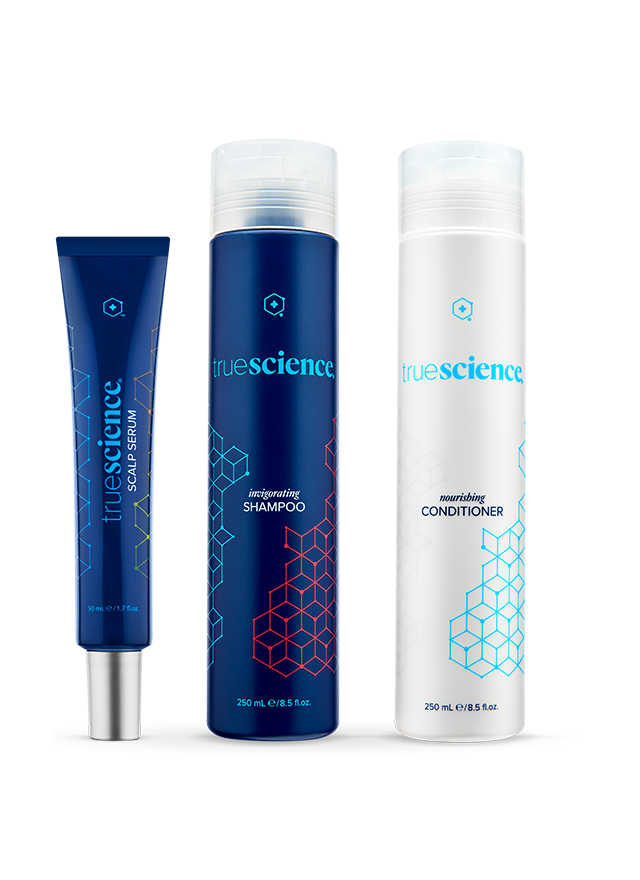 {{ product.badge }}
Free Shipping
TrueScience® Hair Care System
Support a healthy scalp, cleanse without harsh chemicals, deeply condition, and protect your hair with Nrf2 ingredients for beautiful, healthy-looking hair.
Contents:
TrueScience Invigorating Shampoo
Nourishing Conditioner
& Scalp Serum
Choose an Option
Choose one-time order before adding to cart. Choose one-time order or monthly subscription before adding to cart.
30-Day Money Back Guarantee
Clean

Paraben free

Phthalate-Free

Sulfates SLS and SLES free

Gluten-Free

Clean Fragrance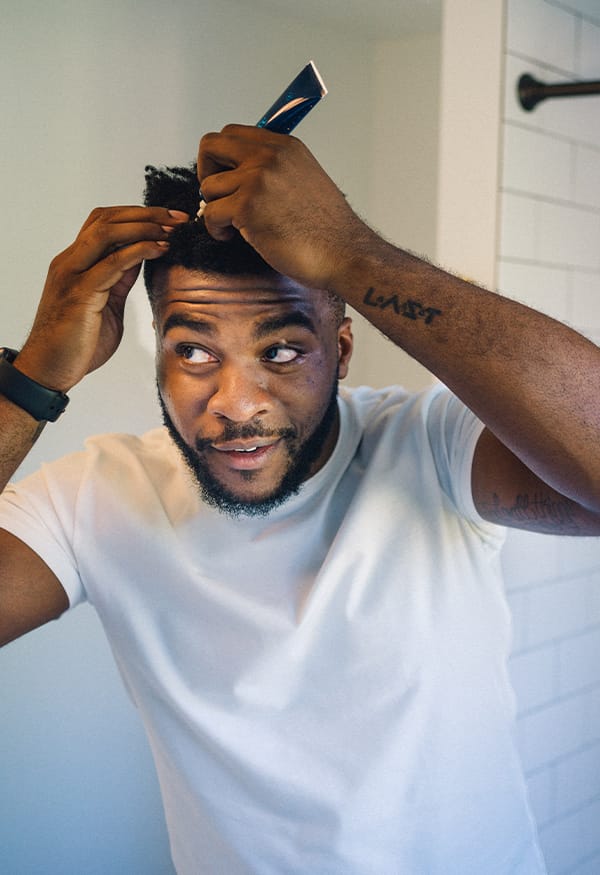 Deluxe Care for Your Hair
Take great care of your hair. Go all-in with the complete TrueScience™ Hair Care System. This trio of premium products features Nrf2 technology to protect your hair against the effects of oxidative stress and contains no harsh detergents that can damage your hair or the environment. You get Scalp Serum to start at the root of healthy-looking hair. It helps maintain a normal balance of scalp microflora and supports normal hair growth. Wash your hair with Invigorating Shampoo, and feel the immediate difference. This gentle cleanser delivers protection, strength, and nourishment, plus a refreshing peppermint scent to perk up your spirits. Leave your hair silky-smooth with Nourishing Conditioner. When you care about your hair, use a science-backed system that addresses all aspects of beautiful-looking hair. Give your hair your all with the complete TrueScience regimen.
Protects hair against the effects of oxidative stress with Nrf2 technology
Strengthens each hair strand and protects hair against environmental assaults
Maintains a normal balance of scalp microflora and nourishes your scalp to support normal hair growth
Reduces frizz and split ends and improves shine and body for healthier-looking hair
Cleans, conditions, hydrates, and nourishes your hair without harsh ingredients
Frequently Asked Questions
No, LifeVantage does not test on animals.