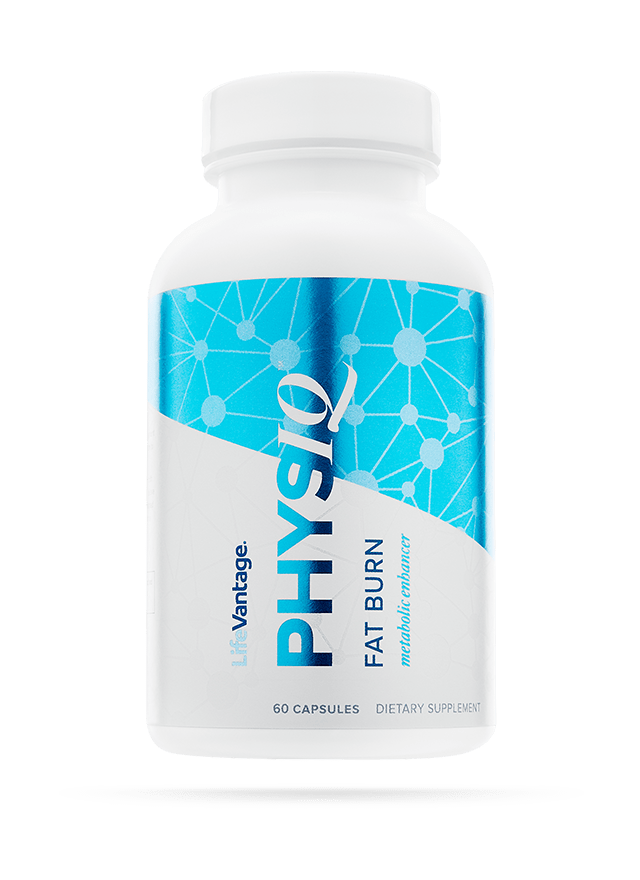 {{ product.badge }}
Free Shipping
PhysIQ™
PhysIQ™ Fat Burn*
Supports your body's metabolism and natural ability to burn fat with a proprietary blend of citrus extracts and green coffee seed extract.*
Regular

{{ formatAmount(product.groupedProductsFullPrice, {"currencySymbol":"$","format":"${currencySymbol}${amount}"}) }}

Max. Savings

{{ getSavingsPercent(product.groupedProductsFullPrice, getPrice(variant.prices, { priceLevel: getPriceLevelSubscription() }).amount) }}%
Your Price
{{ formatAmount(getPrice(variant.prices, { priceLevel: getPriceLevelSubscription() }).amount, {"currencySymbol":"$","format":"${currencySymbol}${amount}"}) }}
List Price
{{ formatAmount(getPrice(variant.prices, { priceLevel: getPriceLevelRetail() }).amount, {"currencySymbol":"$","format":"${currencySymbol}${amount}"}) }}
Your monthly subscription unlocks our best prices for your entire order!
Choose a Purchase Type
Choose one-time order or monthly subscription before adding to cart.
$
30-Day Money Back Guarantee
Try our products risk-free. You can return your order within 30 days of purchase for any reason.
No-Hassle Subscriptions
You can skip a month or cancel your subscription online at any time, so you can choose our best pricing with confidence.
Give your metabolism a wakeup call. *
Those virtually impossible to lose pounds around your belly, hips, and thighs? Affectionately called "stubborn fat cells", they are simply normal fat cells that have gotten out of whack. The worst part? Some science suggests that in some cases dieting by eating less and exercising more can actually make stubborn fat more stubborn! It's a catch-22! PhysIQ Fat Burn combats that effect, allowing you to diet responsibly and exercise regularly while supporting the systems in your body responsible for metabolism, energy, and fat storage, so you can reap the full rewards of your hard work. *
Benefits
Supports body's natural fat burning processes by using stubborn fat cells as energy *
Helps maintain lean body composition *
Supports the body's metabolism for continuous and prolonged fat burning *
Helps you feel more energized *
Supports healthy weight management *
Engineered with clinically shown ingredient Sinetrol® ‡
Associations
A powerful combination of ingredients and vitamins, including Sinetrol®, Green Coffee Bean Extract, and B Vitamins, that work together to maintain lean body composition, support continuous fat burning, help maintain healthy blood sugar levels already in a normal range, and give you an extra boost of energy. *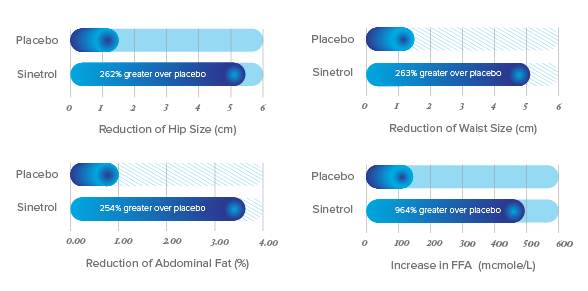 * These statements have not been evaluated by the Food and Drug Administration. These products are not intended to diagnose, treat, cure or prevent any disease.
Sinetrol® is a weight management blend — formulated from natural Mediterranean citrus. It uses sweet orange, blood orange and grapefruit extracts and their bioactive polyphenols to stimulate lipolysis. Sinetrol® is backed by published peer-reviewed studies. The studies demonstrate a reduction in body fat and in waist and hip size. The activity of Sinetrol is enhanced with natural caffeine from guarana. Visit fytexia.com to learn more about Sinetrol®.

No. PhysIQ Fat Burn is not recommended for use if you're nursing or pregnant.

No, PhysIQ Fat Burn does not contain any Nrf2 ingredients.

Yes, you can use other LifeVantage Nutritional products with PhysIQ Fat Burn.

No. Our grapefruit extract does not contain any furanocoumarins.
Ingredients
An ingredient to support healthy weight loss and reduce body mass, helps maintain blood sugar levels already in a normal range, and promotes fat burn. *

This clinically shown ingredient is formulated from specially selected, unique Mediterranean citrus fruits. Sinetrol supports lean body composition, supports a healthy metabolism, helps reduce body fat, and supports continuous fat burning. *‡

B Vitamins are used by your body to turn food into energy. *
Label Info
Serving Size

2 Capsules
Servings Per Container

30
| Amount Per Serving | Amount | DV% ** |
| --- | --- | --- |
| Vitamin B3 (as Nicotinic Acid) | 10mg | 63% |
| Vitamin B6 (as Pyridoxine HCI) | 0.85mg | 50% |
| Proprietary Blend | 1250mg | |
| Sinetrol® XPUR: | | |
| Grapefruit Fruit Extract (Citrus paradisi) | | † |
| Sweet Orange Fruit Extract (Citrus sinensis) | | † |
| Guarana Seed Extract (Paullinia cupana) | | † |
| Blood Orange Fruit Extract (Citrus sinensis) | | † |
| Green Coffee Seed Extract (Coffee robusta) | | † |
Other Ingredients

Brown Rice Flour, Vegetable Capsule (Plant Cellulose), Magnesium Stearate
Usage
Note

Green coffee and guarana extracts contain naturally occurring caffeine (less than 50mg per serving).
Warning

Not for use by individuals under the age of 18 years. Do not use if pregnant or nursing.
** % Daily Value (DV) are based on a 2,000 calorie diet.
† Daily Value not established.
‡ Sinetrol® is a registered trademark owned by Fytexia SAS.