Start Kit
This is everything you need to get started and participate as a LifeVantage Distributor. You get the necessities:
Personalized website just for your customer network
Personalized reporting system that tracks data for you, including sales, customers, and more
Access to LifeVantage mobile app
PLUS, you get materials to help you promote and market your business, including customer emails, social posts, company and customer support, and more.
Start your business today with just the basic tools you need.
$

50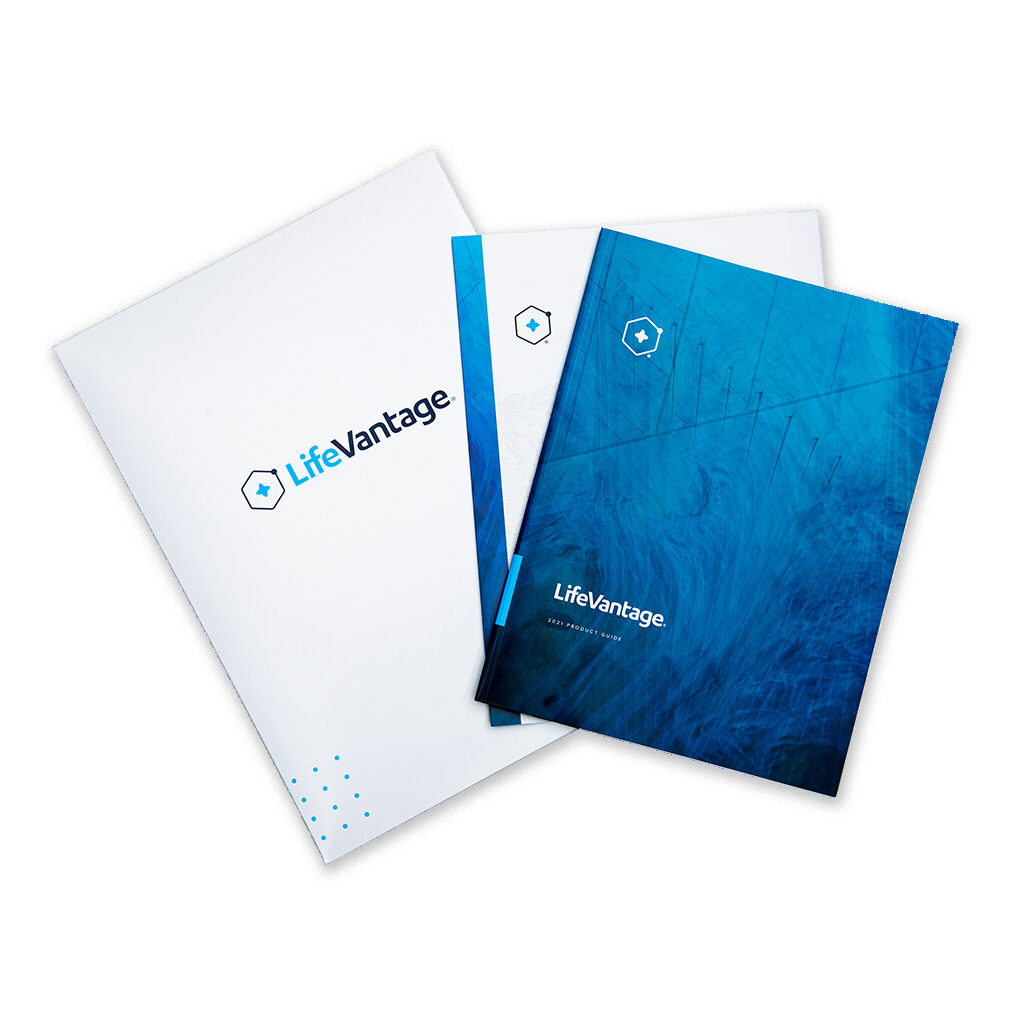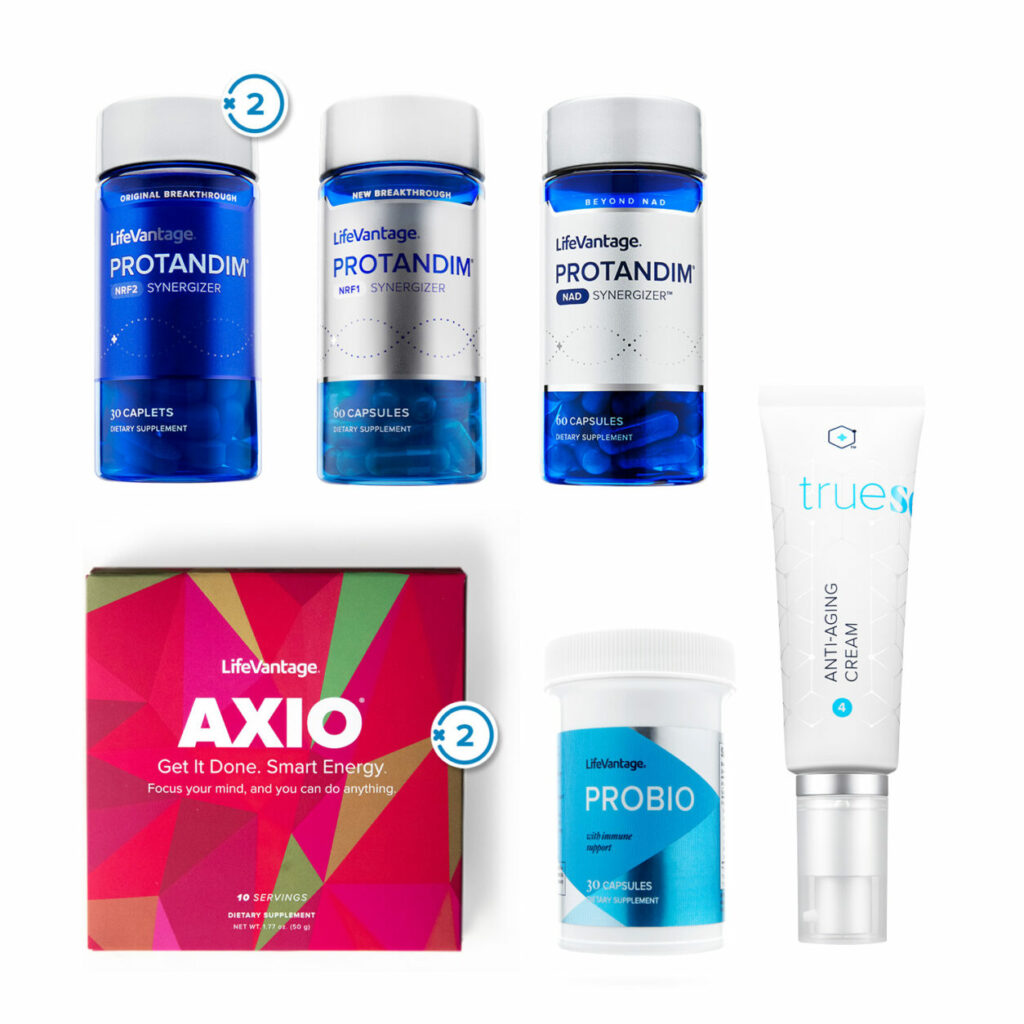 Premier Pack
Build your business foundation with Start Kit tools, PLUS get the essential LifeVantage experience with our flagship products. When you experience the products yourself, you'll see why people around the world share LifeVantage as a business and a lifestyle.
$

299

Regular

$466

Max Savings

33%
2 Protandim® Nrf2 Synergizer®
1 Protandim® NRF1 Synergizer®
1 Protandim® NAD Synergizer®
2 AXIO® Sample Packs
1 ProBio
1 TrueScience® Anti-Aging Cream
1 Start Kit (US$50 Value)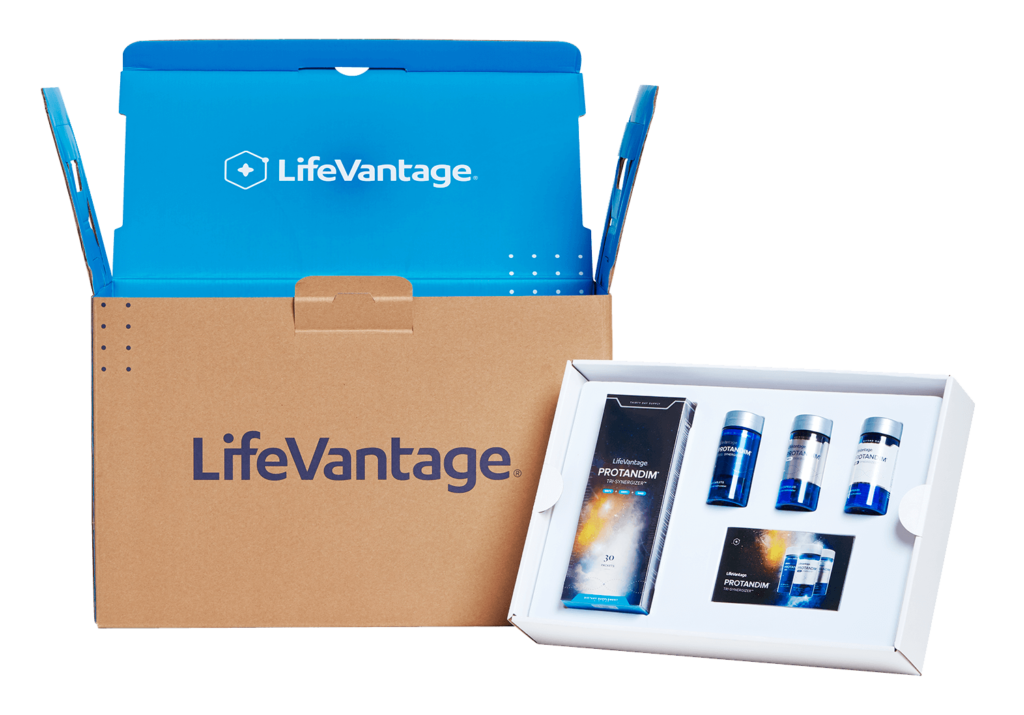 Elite Pack
Invest in yourself, and get ready for business with the ultimate enrollment pack. You get Start Kit business tools, marketing materials, the biggest and best product selection, PLUS all-access to training resources and events to help you succeed.*
$

999

Regular

$1,922.53

Max Savings

48%
What's Included:
Get equipped with our entire range of products.
---
4 Protandim® Nrf2 Synergizer®
1 Protandim® NRF1 Synergizer®
1 Protandim® NAD Synergizer®
1 Protandim® Tri-Synergizer™ (30pk)
1 AXIO® Dragon Fruit
1 AXIO® Red Raspberry
5 AXIO® Sample Pack
1 LifeVantage ProBio
1 LifeVantage Omega+
1 LifeVantage Daily Wellness
1 PhysIQ™ Prebiotic
2 TrueScience® Anti-Aging Cream
1 TrueScience® Facial Cleanser
1 TrueScience® Perfecting Lotion
1 TrueScience® Eye Serum
1 TrueScience® Hand Cream
1 TrueScience® Beauty Serum
1 TrueScience® Invigorating Shampoo
1 TrueScience® Nourishing Conditioner
1 TrueScience® Scalp Serum
1 Petandim® for Dogs
1 Start Kit (US$50 Value)
1 All-Access Event Ticket (US$179 Value)
12-Months Access to LifeVantage Academy Trainings (US$200 Value)
Here's what's included with every enrollment.
A box of premium nutrition, beauty, and fitness products is just the beginning. Every Distributor gets access to the LifeVantage app, business tools, marketing materials, personal mentors, a dedicated support team, and invites to in-person events and online seminars.
Always know what to do next.
It's easy to take action from the best vantage point. First-class digital tools like the LifeVantage app, your own seller site, and detailed back-end analytics give you the insights to run your business effectively from the comfort of your phone or computer.