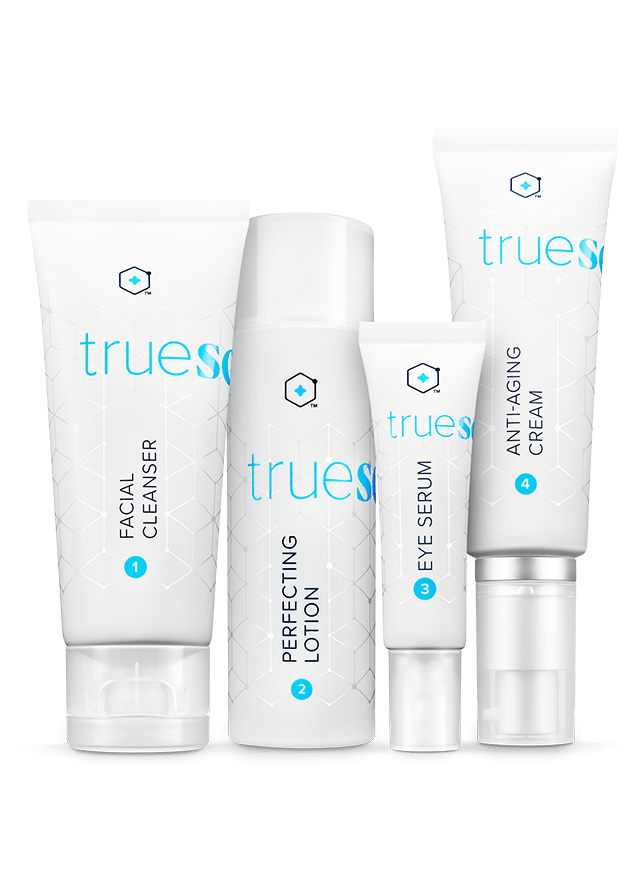 {{ product.badge }}
Free Shipping
TrueScience®
TrueScience® Beauty System
With Enhanced Nrf2 Technologies
TrueScience Cleanser, TrueScience Perfecting Lotion, TrueScience Eye Corrector Serum, TrueScience Anti-Aging Cream.
$
30-Day Money Back Guarantee
Try our products risk-free. You can return your order within 30 days of purchase for any reason.
No-Hassle Subscriptions
You can skip a month or cancel your subscription online at any time, so you can choose our best pricing with confidence.
In Just 4 Weeks, Skin Appears Renewed and Visibly Younger Looking
A revolutionary beauty system proven in a cosmetic study to visibly address the signs of aging. This regimen offers instant and cumulative benefits.
Benefits
Mitigates visible effects of skin damage caused by oxidative stress.
Steps up skin's own protective barriers.
Provides protection against environmental assaults on skin.
Counterbalances the visible negative effects of sun related damage.
Exclusive LifeVantage® Patents for TrueScience.
Patent No.

Patent No. US 9,289,374 B2
Awarded
Patent No.

Patent No. US 9,889,171 B2
Awarded