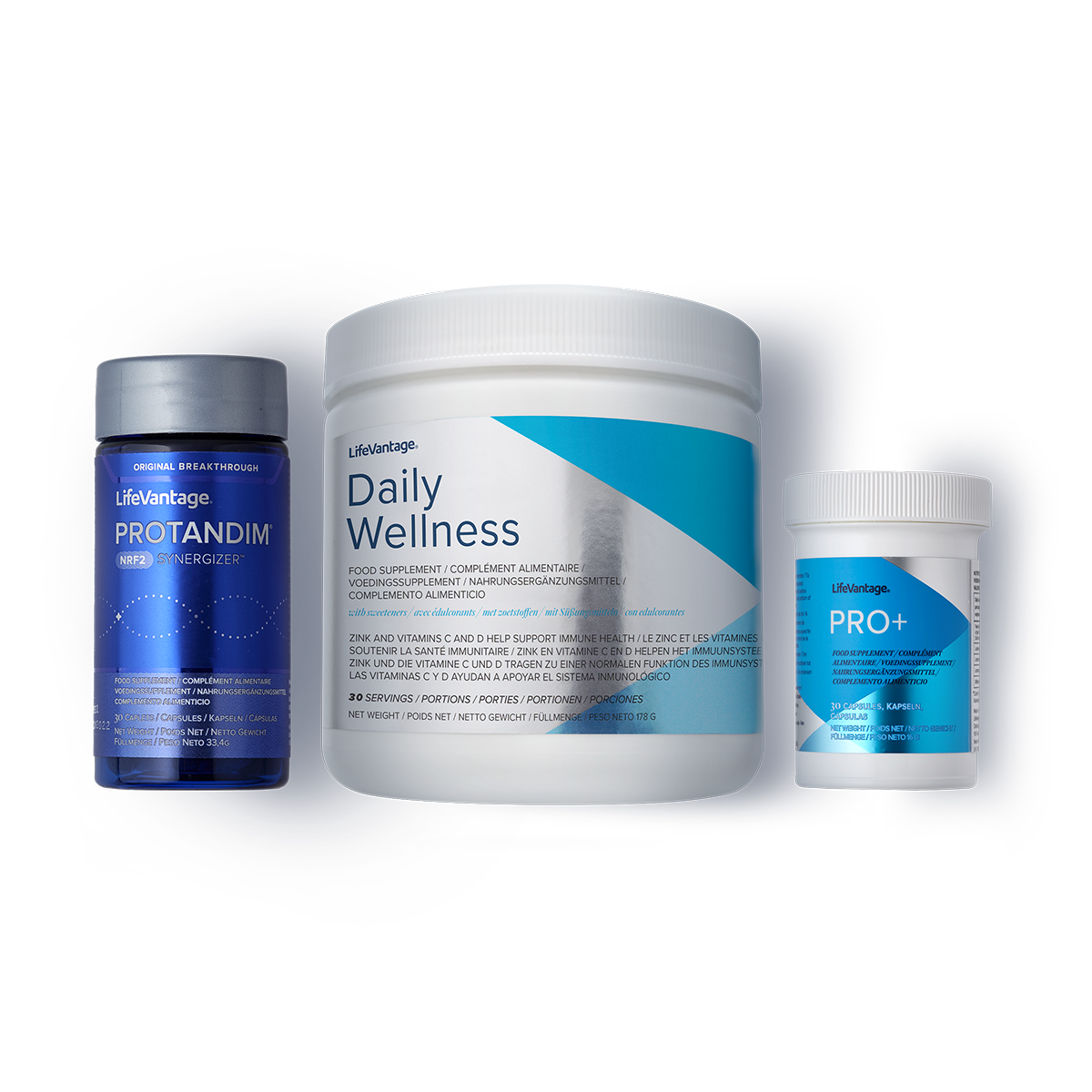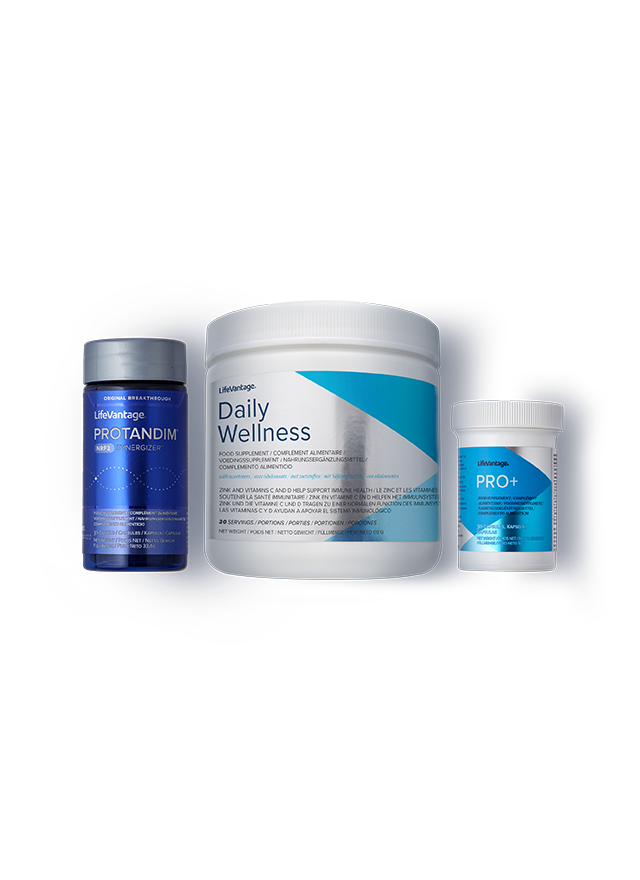 {{ product.badge }}
Free Shipping
Thriving Health Stack™
Thrive with a trio of products that help promote overall wellness.
30-Day Money Back Guarantee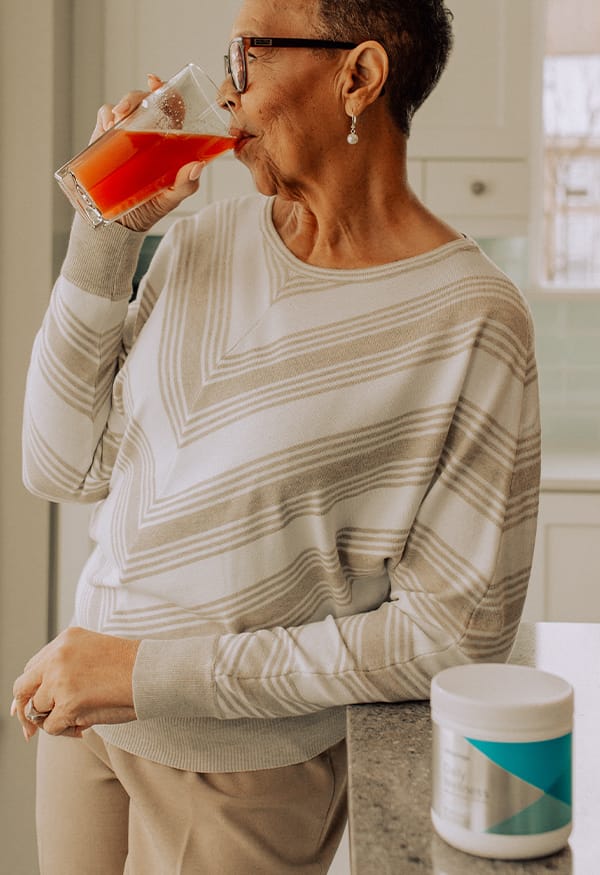 Defend Your Health
Your parents were right. Eating your vegetables and washing your hands are good daily habits. But there's more you can do to feel your best and support thriving health. This stack provides well-rounded support for wellness: Protandim® Nrf2 Synergizer® provides antioxidant defense to support general health and well-being. LifeVantage® Pro+™ provides beneficial bacteria to help maintain a healthy gut microflora. And LifeVantage® Daily Wellness™ delivers key nutrients to support immune health in a delicious elderflower-açai drink mix.
Protandim Nrf2 Synergizer provides antioxidants that help fight free radicals for overall well- being
Pro+ supports a healthy digestive system
Daily Wellness deliver 5 key nutrients to support immune health and help you thrive

Protandim® Nrf2 Synergizer® is a U.S.-patented, science-backed blend of turmeric, bacopa, ashwagandha, green tea, and milk thistle extracts.